$499 Attorney Prepared Eviction Notice Professionally Served

State Moratorium Compliant Eviction Notice

2021 Fee Agreement

Why You Should Hire My Law Firm
No Hidden Fees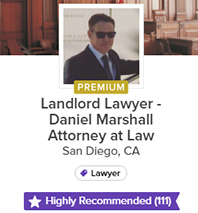 Local Attorney – 30 Years Experience
Civil Litigation
Daniel Marshall Attorney at Law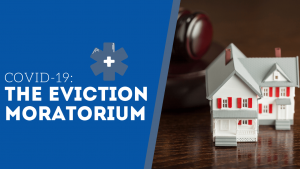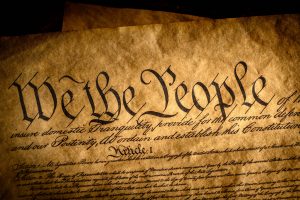 Why The San Diego County Eviction Moratorium Is Unconstitutional
The Board of Supervisors violated Article XI Section 7 of the California Constitution when they passed the countywide eviction moratorium without the consent of 36 city mayors. This violated the County's own regulations requiring the Board to coordinate emergency services decisions with these municipalities. The County eviction ban takes away landlord's property rights without due process.
The eviction moratorium retroactively invalidates virtually all eviction notices served since March 1, 2020. That should be up to a judge not the Board. This violates the separation of powers mandated by the United States Constitution.
The Board also seeks to make landlords civilly liable and even claims violation is a misdemeanor. But this is is preempted by the Civil Code's litigation privilege statute stated in Civil Code 1947(b) according to the California Supreme Court Action v. City of Santa Monica (Action) (2007) 41 Cal.4th 1232.
Over 80% of the public comment came from local landlords pleading the Board not to pass the ban. Landlords were ignored. The County Board Of Supervisors ignored the will of the people when they passed this eviction moratorium.
COUNTY-WIDE EVICTION MORATORIUIM EFFECTIVE 6/3/21
The County Board of Supervisors recently passed a County-Wide Eviction Moratorium prohibiting virtually all evictions. These include breach of contract just-cause evictions and nuisance evictions and illegal subletting. A copy of the ordinance is found here.
Moratorium Is Unconstitutional
Attorney Marshall will be filing a civil lawsuit to challenge the constitutionality of the moratorium. The moratorium is an unconstitutional takings because it retroactively prevents landlords from exercising their vested property rights to evict. Those who provide an email address will be updated.
Attorney Marshall Defends Landlords
Be advised that violating the eviction moratorium could expose landlords to civil liability and if done in bad faith treble damages or criminal liability. If you are sued by your tenant due to alleged violation of the moratorium Attorney Marshall can defend you. Mr. Marshall has 30 years of civil litigation defense experience in addition to his expertise in prosecuting eviction cases.
LEGAL EVICTIONS DURING STATE COVID-19 MORATORIUMS
Only nonpayment of rent cases are restricted by state COVID-19 restrictions in most cases. Fast Eviction Lawyer can prepare eviction notices for same day service that do not violate any of these new laws. In order to successfully evict a tenant for breaches other than nonpayment of rent the breaches must be major. These include illegal subletting of the premises.
30-DAY NOTICE
If your tenant has lived on your property for less than year and only a month-to month written or oral agreement exists then you can remove them with a valid 30-day notice.
60-DAY NOTICE
If the period of your lease has ended (or it is a month-to month agreement) and where all tenants have occupied your property for one year or more you must state just cause reasons for eviction in a 60-Day Notice. There are two types of just cause reasons that MUST be stated in the Notice. At-Fault and No- Fault This is a breach of a "material" condition of the month to month agreement other than or in addition to nonpayment of rents.
Just Cause-No Fault -Sale of Property Or Family Wants To Move-In
Just cause reasons that do not involve wrongdoing of tenant include taking off the rental market. You also might want to move into the property yourself or move a family member into the property. I will personally prepare these eviction notices and have them professionally served the same day that I am retained. Fee is $499. marslawbmw@gmail.com
Watch my Video to Learn How to Win at Trial
"Daniel Marshall WINS! Fourth District Court of Appeals Case that Protects Landlord Rights When They Are Sued Or Sent Tenant Threat Letters "


See

Appellate Opinion and Summary of Ruling  PDF documents
FORECLOSURE DEFENSE |  Fight the Banks
You Cannot Reason With A Tiger With Your Head In It's Mouth-W. Churchill. When banks are unreasonable and wrongfully foreclose on your home or property you need your own tiger litigator Attorney Daniel Marshall. He negotiates from strength because he will file wrongful foreclosure lawsuits and take banks to trial. Attorney Marshall can buy you time and get your money back from the bank.
Daniel Marshall  represents both plaintiffs and defendants based on a time honored  principle.  In the Art of War Sun Tzu wrote:  "If you know the enemy and know yourself, you need not fear the result of a hundred battles. If you know yourself but not the enemy, for every victory gained you will also suffer a defeat "   – Enough said.Daniel Marshall has over 30 years courtroom experience as a federal and state litigator.  His focus is on representing small business owners and individuals in business and real estate litigation and also methods of litigation prevention.
Daniel Marshall can get you registered with the Secretary of State in 24 HRS.  You will save both time and money Corporations, LLC and LP or PC business entities.  This includes: Full compliance with all governmental agencies to ensure asset protection. As a litigator, he can protect the businesses he forms, and also prosecute their claims to a successful outcome.  He is your on call risk management attorney.
Because he is a litigator, Mr. Marshall knows what type of contracts and other business documents hold up in court.  He is an expert on all types of leases, Purchase and sale documents, escrow and escrow-less sales, along with Specialized documents and sales involving liquor licenses and others.  Mr. Marshall understands that in making business decisions,  legal risk is simply one important factor, and he is here to assist you along the way
Daniel Marshall has both a basic and advanced trust packages More importantly,  he has a comprehensive  understanding of how to preserve and protect your  estate for the benefit of yourself, your children, or other beneficiaries.   Again, as a litigator, he not only creates documents, he defends them in Court.  He helps both individuals,  couples, partners, and businesses factor in both the legal and economic reasons why they need  or do not need a trust. If they need  a trust, his broad experience guides in the selection process of what type of trust is best suited to their specific needs.
DANIEL MARSHALL ONLY HANDLES EVICTIONS, REAL ESTATE AND BUSINESS LITIGATION.
Fast service of all documents |  Expedited filing of court documents
Unlawful Detainer | Complete representation | Trial representation

Daniel E.Marshall Attorney at Law is  a sole proprietorship doing business as Fast Eviction Lawyer To download a free guide to Unlawful Detainer (Eviction) click below. Click HERE to Download
Daniel Marshall represents homeowners losing their home and also landlords who may lose their rental properties due to Covid-19 or during a recession. Attorney Marshall is an experienced litigator. He can delay any foreclosure so the homeowner or landlord can get back on their feet. If your home or rental property is sold at a foreclosure sale Attorney Marshall will not abandon you. Attorney Marshall has practiced eviction law for over 20-years and can delay any lockout for years and get your money back from the bank. Call our law firm today.