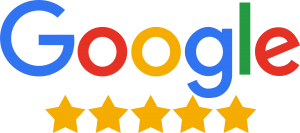 EXULTANT CUSTOMER SERVICE, HE DOS NOT OVER CHARGE, WORTH EVERY DOLLAR, DID NOT TAKE TO LONG TO WIN MY CASE, THANK YOU FOR EVERY THING

Daniel and his assistant were very helpful: gave us great legal advise, and minimized our expenses!
Joseph Garrie
Positive: Professionalism, Quality, Responsiveness, Value
He helped me with a problem I had and did it very quickly. I've called him twice to help me and he's been there. Great attorney.

Mr. Daniel and Dianne are awesome! They both work very fast and excellent job with the evicted tenant. My husband and I will be continue to use your services in the future business if we ever need to evict tenant again. Of course, we wouldn't want to evicted any...

Judy Litthachaek
Positive: Professionalism, Quality, Responsiveness, Value
Attorney Marshall guickly responded to my evition request when the commercial tenants' lease terminated yet they refused to move out. He explained the legal process to me and always followed up in a timely manner to my email. He even reponded to a few emails at...

Thank you Mr Marshall! You and your team are very professional and knowledgeable. I appreciate all of your hard work on my case. Successful outcome!!

An experienced, efficient, and informative attorney who's friendly to boot. Probably the best attorney I've worked with thus far all on top of a reasonable price. My support is to him! I enjoyed working with him on my Foreclosure Eviction case!

Daniel Marshall has a good grasp of the unique circumstances of each eviction during this time of COVID. He helped us handle a situation in a very timely manner. I am impressed by his approach to the validation of COVID impacts for tenants and finding the best solutions for landlords.

Ted Caligiuri
Positive: Professionalism, Quality, Responsiveness, Value
Mr. Marshall and Diane were awesome. All was done through email, payment link and text. Fees were clear and per each action filed. Actions were filed same day ( once payment received through their link---so easy!) and they kept me informed every step of the way....

He's "The Mechanic" (Charles Bronson) of San Diego County eviction and UD suit attorneys. He handled my case efficiently and effectively as allowed by law.

John Archambeau
Positive: Professionalism, Quality, Responsiveness, Value
Attorney Daniel Marshall was an amazing attorney. He helped guide us from point a to point b. And in addition, also created a plan b for us in case our plan a did not work. Thank you Daniel

Mary F. Collera
Positive: Professionalism, Quality, Responsiveness, Value
Dan helped me get a renter out of a condo we were selling by providing me with information and a 60-day notice. He followed up to see if we were successful which we were. Highly recommend him.

Carol Jancsi
Positive: Professionalism, Quality, Responsiveness, Value
Had a nightmare scenario with a REAL pain in the a** tenant. This is my first property so it was very unnerving and literally kept me up at night. I'm glad I found an AWESOME attorney, who took the time to walk me through the possible options. It was especially...

Nick Parade
Positive: Professionalism, Quality, Responsiveness, Value
Everyone at Marshal Law were extremely knowledgeable and quick to handle questions or process paperwork. Very professional. If I ever need to use an eviction attorney again, they will be my first call. HIGHLY RECOMMENDED!!!
Fast Eviction Lawyer-Daniel Marshall Attorney at Law and his Team are hands down the best law firm in town! I had tenants that have taken advantage of many Property Owners/Landlords before and were not willing to leave my two homes. Dianne handled all procedures...
Ohnjay Marino
Positive: Professionalism, Value
Our property management division ran into a very difficult situation of a sub-tenant who had not been approved by our brokerage residing in a unit when the COVID dynamic happened. For months I had tried to get the law firm we had historically used to assist,...

Ron Russell
Positive: Professionalism, Quality, Responsiveness, Value
He was quick, direct and help file paper work that same day. If you are done clowning around and want to take action. This is the Attorney you want. Responses to your email with in 24 hours. But in my case it was less than 12. Answer all your questions, plus...

I am 90 years old and was having issues with a roommate. I found Mr. Marshall on the internet and ask him a few questions. He immediately responded and provided information to assist me with the matter. He informed me that the initial fee was only $99, but he...

Attorney Marshall and his team are amazing and very Professional! They made the eviction process for my squatting tentants painless and easy! I would highly recommend them to anyone! I am active duty military and stationed overseas, away from my house in San...

I have used Daniel Marshall Attorney at law to help with an eviction I needed done on a property I have in San Diego. Held the whole thing for me it was quick and painless I would recommend him to anyone who is looking for a true professional
Thank you Daniel for brining this rental nightmare to an end!
My wife and I were truly blessed to have Daniel Marshall recommended to us after months of trying to get delinquent tenants who nearly went 9 months without paying rent out of our home. I...

I had an issue with a property I was buying. The seller was at odds with the occupants and it involved a messy title issue, long story. I contacted Mr Marshall before I purchased the property to see what my options were. He took the time to investigate the...

Daniel is accessible, knowledgeable, and very helpful. He helped to put my mind at ease regarding my situation. I would recommend him to anyone. Thank you, Daniel!

As an owners and landlords of multiple properties for numerous years, we have encountered issues that required legal advice and action. The process has most often been lengthy and costly. A recent case was extremely complex, and the tenant was more than tenacious...

We hired Daniel Marshal to help us with eviction case. We thought we have never needed a lawyer before but Mr. Marshall was very helpful for the most part. I was worried in the beginning but Daniel Marshal made us feel a lot better while he worked he was...
Got a reference to Daniel from someone who does property management and Daniel immediately started the process to get these tenants out. Following his recommendation we were able to get them out with some delay mostly due to the delaying tactics of their...