$149 Same Day Service Of Eviction Notice
$990 Starts Lawsuit Today

Covid-19 Eviction Laws
No Hidden Fees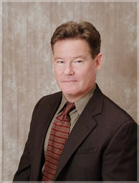 Local Attorney – 30 Years Experience
Faster -Better-Cheaper-
Daniel Marshall Attorney at Law
Daniel Marshall has been a state and federal real estate litigation attorney for over 21 years. His practice includes all levels of the court system including the Fourth District Court of Appeals and the Ninth Circuit Court of Appeals. As a result he knows how judges think and rule when going into a contested trial .
Mr. Marshall has also had a high volume eviction practice in the Superior Court Divisions in San Diego, El Cajon, Chula Vista and the North County. He represents landlords, property owners, property management companies, investors who buy foreclosed homes to quickly evict their tenants or former homeowners. Click here to learn how long it takes to evict a tenant.
Watch my Video to Learn How to Win at Trial
"Daniel Marshall WINS! Fourth District Court of Appeals Case that Protects Landlord Rights When They Are Sued Or Sent Tenant Threat Letters "


See

Appellate Opinion and Summary of Ruling PDF documents
Daniel Marshall represents both plaintiffs and defendants based on a time honored principle. In the Art of War Sun Tzu wrote: "If you know the enemy and know yourself, you need not fear the result of a hundred battles. If you know yourself but not the enemy, for every victory gained you will also suffer a defeat " – Enough said.Daniel Marshall, has 21 years courtroom experience as a federal and state litigator. His focus is on representing small business owners and individuals in business and real estate litigation and also methods of litigation prevention.
Daniel Marshall can get you registered with the Secretary of State in 24 HRS. You will save both time and money Corporations, LLC and LP or PC business entities. This includes: Full compliance with all governmental agencies to ensure asset protection. As a litigator, he can protect the businesses he forms, and also prosecute their claims to a successful outcome. He is your on call risk management attorney.
Because he is a litigator, Mr. Marshall knows what type of contracts and other business documents hold up in court. He is an expert on all types of leases, Purchase and sale documents, escrow and escrow-less sales, along with Specialized documents and sales involving liquor licenses and others. Mr. Marshall understands that in making business decisions, legal risk is simply one important factor, and he is here to assist you along the way
Daniel Marshall, has both a basic and advanced trust packages More important, he has a comprehensive understanding of how to preserve and protect your estate for the benefit of yourself, your children or other beneficiaries. Again, as a litigator, he not only creates documents, he defends them in Court. He helps both individuals, couples, partners and businesses factor in both the legal and economic reasons why they need or do not need a trust. If they need a trust, his broad experience guides in the selection process of what type of trust is best suited to their specific needs.
DANIEL MARSHALL ONLY HANDLES EVICTIONS, REAL ESTATE AND BUSINESS LITIGATION.
Fast service of all documents | Expedited filing of court documents
Unlawful Detainer | Complete representation | Trial representation

Daniel E.Marshall Attorney at Law is a sole proprietorship doing business as Fast Eviction Lawyer To download a free guide to Unlawful Detainer (Eviction) click below. Click HERE to Download